Leslie Pantling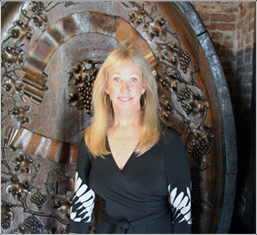 Proprietor Leslie Pantling's love affair with wine dates to 1983 and a summer of growing grapes in sun soaked Greece. In 1991 she began growing vines on her Montebello Road estate.
After many years of supplying quality grapes to local wine producers she decided in 1998 to expand her horizon to include wine making. Fortuitous timing led her to the historic Picchetti Ranch open space preserve where she took over a facility that has been home to a commercial winery since 1896.
Cameron Pantling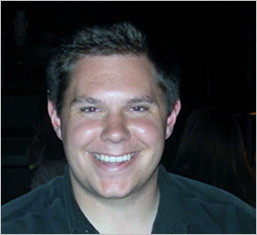 Cameron has worked at Picchetti since 1998, when his family re-opened the winery. Cameron attended Sonoma State University and graduated with a degree in "How to Run A Winery" which has served him well in his family business.
Smiler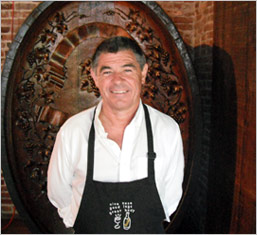 Smiler is one of the friendly faces that will greet you at the Winery in Cupertino. A native of the UK, Smiler lists "the hospitable climate and friendly natives who speak a similar language" as the primary reasons for his choosing to settle here in California.
He was formerly a journeyman athlete (soccer & rugby), plying his trade in various parts of the World. His previous employees include Marston's Brewery in Burton Upon Trent (England) and Olympia Grapes in Crete (Greece).
Grant Pantling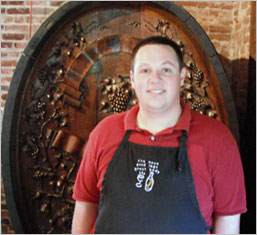 Many of you may remember Grant as the seven year old who drove the Picchetti golf cart and helped take cases of wine to your car, or monitored the parking lot years ago. He has grown up and after graduating from Monta Vista is back at Picchetti to welcome you to the Tasting Room.
Michele Potts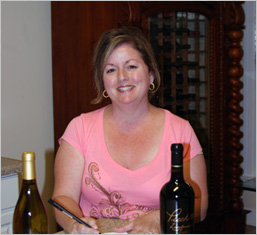 Born and raised in the Bay Area, I grew up stealing sips of wine from my parent's glass – I've always been lover of good wine. I joined Picchetti Winery in the summer of 1998 as Employee No. 1 and continued to be the only employee for the first 18 months. My prior experience working in the Silicon Valley was a natural fit – I'm an organization freak. Being married to the owner's younger brother made this venture even more exciting – helping build the foundation of a family business that has succeeded is very rewarding. I have worn many hats at Picchetti – today I work remotely from Southern California doing a variety of tasks like scripting the labels and running the wine club.
I am in the Bay Area often and hope to see you at the next Picchetti Event.
Mattie Rose Pantling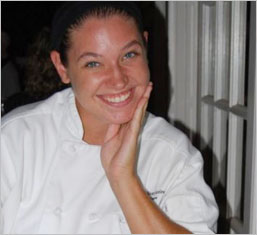 Mattie is back!
Tom Small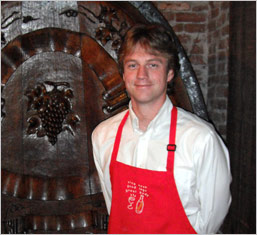 Tom started working for Picchetti in the summer of 2005. Hand picked by Leslie while working at his old job, a sub-sandwich shop, he was eager to make the switch to the Picchetti Team. Tom has done a little of everything for the winery. From his experience doing harvest and cellar work to pouring wine in the tasting room, Tom knows the Picchetti varietals and vintages inside and out. Also a history buff, Tom has an expert understanding of: the history of wine, The Picchetti Ranch and general US and world history. He loves educating tasters on wine tasting fundamentals and the history the Picchetti Ranch. If you have first hand experience of Santa Clara County history, Tom would love it if you came by and told him your accounts, while tasting some wonderful Picchetti wine.